Fabric Cleaning Pro Kit
The various types fabrics that are used in the production of furniture mean it is difficult to identify the approprate procedures for its cleaning and restoration. For this reason it is fundamental to rely on good advice and guaranteed products in every operation to offer a completely professional service.
Fenice's expertise, products and professional technicians guarantee your customers excellent results.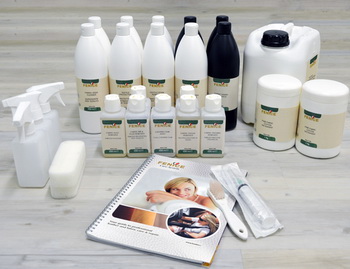 Tartalma: